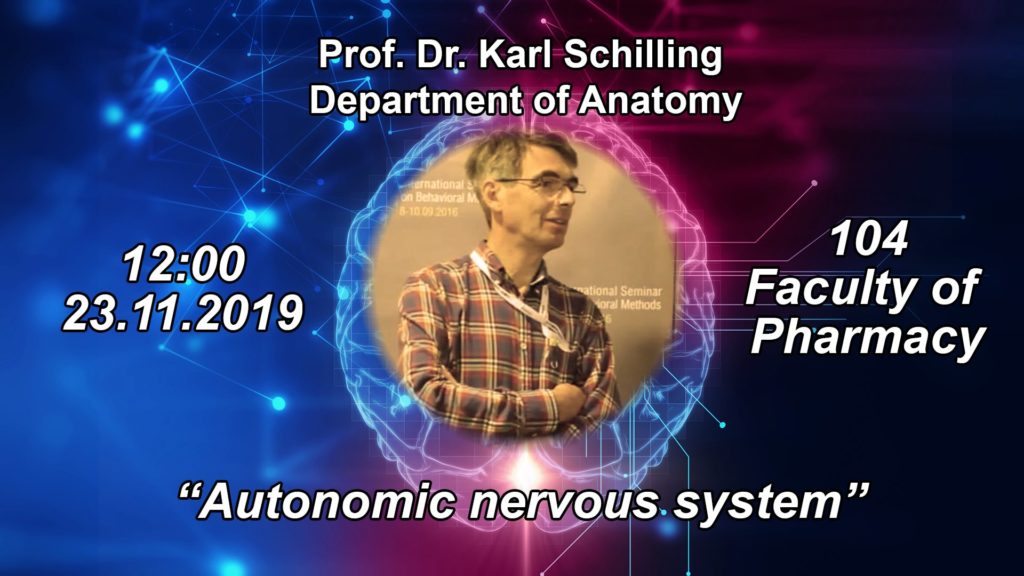 Dear participants,
This week we are pleased to invite you to the official guest- lecture led by a renowned lecturer from  Rheinische friedrich-wilhelms-universität bonn . The tutor will be prof. dr. Karl Schilling, specialist in Anatomy and Cell Biology.
The date and topic are:
2. "Autonomic Nervous System" – during on 23.11.2019 (Saturday) from  12:00 am at hall 104 of the Faculty of Pharmacy.
The event is open for students of Medical University of Varna. authors and co-authors in BSYSB 2019.
                            We are expecting to see you there!